ACT OF KINDNESS: 60 farmers harvest 1,200-acre farm for neighbor with stage 4 skin cancer
Often times those who find themselves living with a serious illness are unable to work. It's not that they don't want to work, they physically can't.
And when they can't work, they are unable to provide for themselves and their families.
In February, Larry Yockey, a fourth generation farmer, was diagnosed with stage 4 melanoma. Initially he was still able to work on his 1,200-acre farm in Ritzville, Washington, but as time went on it became more difficult and eventually, impossible.
That's when his neighbors stepped in.
Since his diagnosis, the cancer has spread, which left him unsure if he'd be able continue to work like he had in the past.
"The cancer has spread to my bones, so I have a broken hip and ribs," Larry said to WCNC.
His neighbors, who were aware of his situation, asked if he'd be able to work during harvest season. Larry had to concede.
"I finally had to tell them, 'No.'"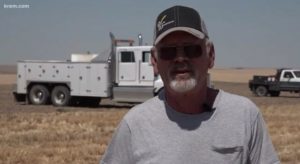 When his fellow farmers learned one of their own needed help, dozens stepped up, even though they had their own work to complete. According to WCNC, the group of farmers spent three months gathering all the necessary supplies to harvest Larry's 1,200-acre farm.
"They stepped in unbeknownst to me and said don't worry about the harvest, we'll handle it for you," Larry said.
On July 28, roughly 60 farmers brought their machinery to Larry's farm to complete three weeks worth of work in just six hours.
Larry couldn't put into words how grateful he was for his neighbor's help.
"It's not describable the gratitude I have for what's going on," he said.
"I'm just glad to be here and help where I can and where I'm needed," said Mike Doyle, one of the farmers who helped, according to CBS News.
These are the kinds of stories I like to hear! Neighbors helping neighbors.
It warms my heart and inspires me to go out and do random acts of kindness.
Share this on Facebook to inspire others to do the same!
5-year-old best friends got the same haircut to trick their teacher so she wouldn't able to tell them apart
Children's hearts lack prejudice—something that bears repeating in a world where many adults revert to hatred and racist caricatures.
Adults might think they always know best, but this story shows that we have a lot to learn by watching the youngest generation.
When Lydia Stith Rosebush originally published this amazing story on Love What Matters's Facebook page 2017, it immediately went viral.
And after reading the story, I can understand why.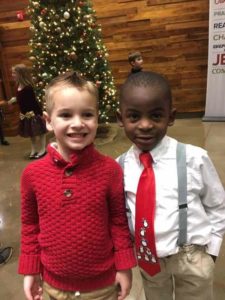 Lydia's five-year son, Jax, is convinced of one thing in life: he and best friend, Reddy, look like identical twins.
There's really only one thing that separates the two besties according to Jax: his hair stands up, while Reddy's is cropped.
So Jax decided to cut his hair over the weekend and play a little prank of he and Reddy's teacher on Monday.
Because how on earth would their teacher be able to tell the difference between them if they had the same hairstyle?
"Jax said he couldn't wait to go to school on Monday with his hair like Reddy's so that his teacher wouldn't be able to tell them apart," his mother, Lydia, wrote on Facebook.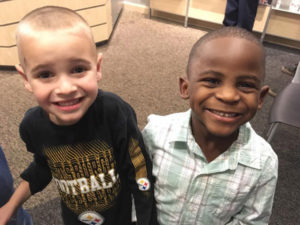 "If this isn't proof that hate and prejudice is something that is taught I don't know what is," Lydia wrote. "The only difference Jax sees in the two of them is their hair."
The post received more than 85,000 likes and 25,000 shares in less than a week.
Many of the post's readers have also shared their own stories of how children aren't prejudiced.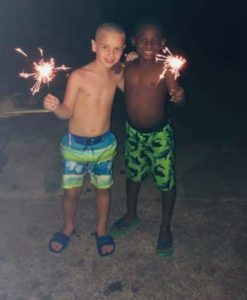 A schoool teacher in Germany wrote about how a conversation she heard between a mother and her son.
The mom asked her son how many refugees there were in his class, and the boy replied, "None, Mom. There are only kids in my class. "
15-year-old science buff invents test with 100% accuracy rate for early pancreatic cancer detection
Jack Andraka. You may not know his name, but you certainly should.
In this world where social media 'influencers' are promoted for their style of clothing or the way they look, too few people like Jack are celebrated as they should be.
At the tender age of just 15, Jack Andraka invented his own medical breakthrough that has the potential to save an untold number of lives.
He created a device with the ability to detect pancreatic cancer far earlier than had previously been possible, and that could mean the difference between life and death for a large portion of sufferers.
The young inventor, from Crownsville, Maryland, was inspired to work on his project after witnessing the death of a close friend from pancreatic cancer. He understood that much of the issue lay in the fact that late-stage pancreatic cancer detection is virtually a death sentence, while when detected early it is possible for someone to survive it.

And so Andraka began his journey to forge a way of detecting the cancer earlier. During his research, he found that the most up-to-date method of detection was 60 years old. This, of course, was unacceptable.
So he worked to invent a method that is, according to reports, 168 times faster, 26,000 less expensive, and 400 times more sensitive. Oh, and it's 100% accurate, compared to the 70% the older method promised.

"I made the discovery with a laptop, a smartphone, and some online searches," he said, as per National Geographic.
Andraka's first step was to isolate a molecule as a "bio marker" of pancreatic cancer, one that occurred during the early stages of the disease. The name of the protein is mesothelin, and he was able to locate it on his 4,000th try.
At the same time, by coincidence, Andraka's school science class was discussing antibodies – molecules that bind with one specific protein.
It was a combination of these two things that gave him the idea of finding an antibody that would bind with his mesothelin bio marker.

With this in mind, Andraka established a theory that by interweaving antibodies with a network of nanotubes (cylinders that are one-50,000th the diameter of a human hair), one could potentially detect higher levels of mesothelin present in blood samples from early-stage pancreatic cancer patients.
Taking things to the next level
It was time for Andraka to put his theory to the test, though of course this wasn't something that could simply be done anywhere. He drafted a budget, compiled a list of necessary materials, a time line and a procedure. He sent of all of this information to 200 researchers in the hope that one of them would grant him lab space.
9-year-old with swollen eye sent home from hospital with 'insect bite', dies 4 days later
We're blessed to live in the world that we do now, what with the access to advanced medical care and protection against sickness and diseases that could have proven fatal in years gone by.
Even so, it's impossible for doctors to be right 100 percent of the time. Sometimes a diagnosis can be wrong, or else a patient can be sent home instead of given the treatment they need. These happenings are rare, but they do occur.
Sadly, the father of deceased 9-year-old Austin O'Dowd says a hospital has 'blood on its hands' after sending home his son with what they thought was an 'insect bite'.
9-year-old Austin O'Dowd had been battling mysterious symptoms for almost a year, and had been in-and-out of hospital as his family sought answers.
He was taken to see doctors with a swollen eye in May 28 this year, but they sent him home with what they deduced was an 'insect bite'. Austin then died on June 2, and an investigation has subsequently been launched.

Austin O'Dowd, 9, named as boy who died days after @BasiIdon Hospital discharge http://bit.ly/2HdWYEO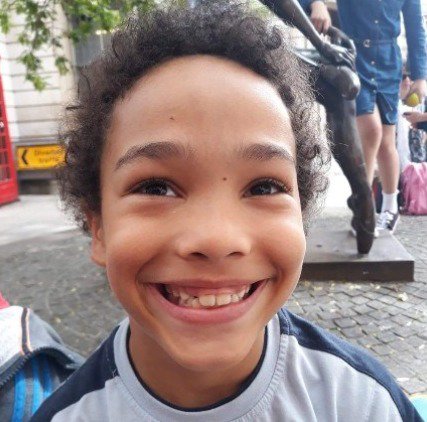 10:10 AM – Aug 19, 2019 · Southend-on-Sea, EastTwitter Ads info and privacySee Southend On Sea's other Tweets
As per Metro, Austin's father, Vincent O'Dowd, later confirmed his son had died from meningitis. He believes the hospital who sent Austin home should shoulder the responsibility.
"I think the hospital has blood on its hands," he said.
"This is a teaching hospital this isn't just a general hospital, I have no idea what they are telling doctors in there."
Red Emma #JC4PM2019 #GTTO @pinkichiban
Boy, 9, (his name is Austin O'Dowd) dies four days after doctors sent him home 'with insect bite'.
Family need answers. https://www.mirror.co.uk/news/uk-news/boy-9-dies-four-days-18961253?utm_source=twitter.com&utm_medium=social&utm_campaign=sharebar …Boy, 9, dies four days after doctors sent him home 'with insect bite'The family of tragic Austin O'Dowd have demanded answers from Basildon Hospital in Essex after the schoolboy died in Junemirror.co.uk14:26 PM – Aug 19, 2019Twitter Ads info and privacySee Red Emma #JC4PM2019 #GTTO 's other Tweets
"They haven't even been in touch with me, I just need answers, I want to understand what has gone in there.
"It seems to me like a complete death hospital, it doesn't surprise me if you come out dead. It has hit everyone hard in the family, and there were lots of people crying at his school and there was so many people at his funeral.
"He was so well liked, it was like everyone he came into contact with he touched. The ironic thing is he wanted to become a doctor."
Worrying symptoms
Austin first began exhibiting worrying symptoms in October of last year. He reportedly experienced intense stomach pains, spending four days in hospital while tests were carried out. His family say they were given no explanation as to what was wrong with him.ARTIKUJ TË SPONZORIZUAR
8 Simple Things That Always Catch A Man's EyeBrainberries7 Mysterious Underwater Cities You Probably Didn't Know AboutBrainberriesDo These Couples Make Your Heart Beat Faster Too?Herbeauty7 Interesting Facts About Salt You Probably Didn't KnowBrainberries
In May 2019, his condition deteriorated further: the stomach pains worsened and his eye began to swell. Austin was rushed to Basildon Hospital, Essex, UK, on May 28, but was sent home the following morning with a course of antibiotics. He died four days later.
Rest in peace, little Austin. We're sending all our thoughts and prayers to his family at this most difficult of times.
Share this article if you hope Austin's family get the answers they deserve.